After last year, I had high hopes that this year might have been the year I actually organized a "mothing" group activity in my local park, but with 2020 going as it is, that didn't quite happen. However, I had a pretty good moth week on my own this year, because I was housesitting/dogsitting for a family with a house that backs up to some woods, which made for more moth sightings than I typically get at my own home! I still have yet to spot any really interesting moths, but maybe 2021 will be the year I actually get an official moth week event going.
Time for the yearly post-moth-week roundup!
Check out iNaturalist's Moth Week 2020 page for all the moth observation photos and stats from this year. There were over 106,000 moth sightings reported by moth-ers worldwide!
This site has a daily moth activity! Under a photo of the moth, you can click the links to pull up a guide where you can check various boxes of moth characteristics and then hit "search" and it will come up with possible identifications. Plus there's a link to the answer if you can't figure it out. Pretty fun, and a good resource!
If you have 10 minutes, there is a great TEDx talk by the artist behind the National Moth Week logo, Belén Mena. I love her story of how she fell in love with moths, and she includes a lot of beautiful moth photos, her own moth illustrations, and interesting facts about moths (you can click the little CC button for English subtitles).
This past spring I took a biology class for one of my last gen ed requirements. For the paper assignment, we were allowed to choose any biology-related topic that interested us. Naturally, I wrote about moths! My paper is slightly more casual than I typically write academic-wise, so it's not too dry…you can read it if you like.
Love the positive moth energy of this article.
A reminder that I have a pinterest board dedicated to cool moths 🙂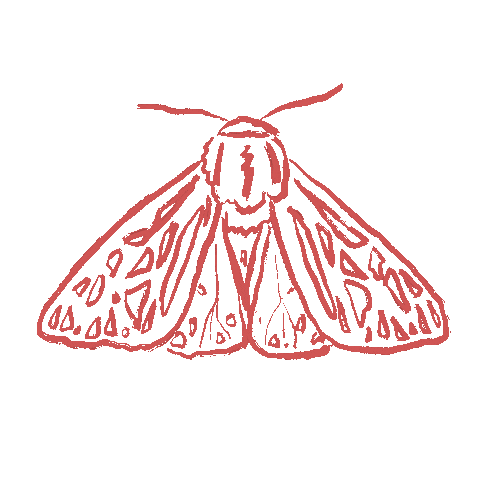 Not quite as much to report this year! For more cool moth content, you can always go back to my 2019 and 2018 posts, or alternatively, see them all together in the "just moth things" post category.